Teacher, 7th Social Studies
Courses Taught:
7th Grade Social Studies (Civics, Geography) & Yearbook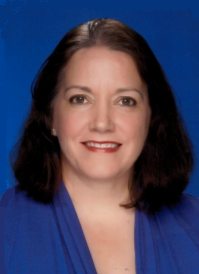 Welcome to 7th grade and to the study of Civics and Geography!
Hello everyone! I'm Dena Van den Bosch, and I teach 7th grade Social Studies (Civics and Geography) and Yearbook. 2021-2022 marks my 12th year of teaching, and I have been at Clark-Shaw Magnet School for seven years.
My husband and I are both U.S. Army veterans, and my oldest son serves in an Army Airborne unit in Italy. I have two teenagers who are in the 11th and 10th grades at Baker High School. I am a huge animal lover and love hanging out with my family and our many pets!
I look forward to getting to know you and your family as we navigate this new school year together. Please reach out to me and let me know how I can help.
Educational Specialist (Ed.S.) in Teacher Leadership, University of West Alabama

Graduate Certification in Instructional Leadership, University of South Alabama

Master's in Secondary Social Science Education, University of South Alabama

Master's in Counselor Education, East Carolina University

Bachelor of Science in Applied Sociology, East Carolina University

Associate of Arts in Korean, Defense Language Institute
Follow me on Twitter & Instagram
@denavdb