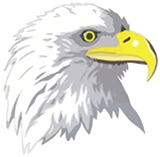 As a school of choice, our mission at Clark-Shaw Magnet School is to develop students into globally aware and productive citizens who excel academically and are responsible, courteous, life-long learners. This will be accomplished by providing a challenging curriculum in a safe and nurturing environment.
EZ Registration(online registration) This is to update information in the system for the upcoming school year. Every student needs to complete Online Registration.
ON-SITE Registration- June 7th, 8th and 9th- New students MUST come to campus to register during on-site registration. Returning students may mail in or use dropbox for registration fees and submission of any changes to address or documents. Returning students may also come to on-site registration if desired.
Click here to access EZ Registration for the 2021-2022 school year.
Clark-Shaw Fifth Quarter Registration (Summer School)
When: June 29 and June 30
Time: 7:30 am to 1:30 pm
Fifth Quarter (Summer School) will be Monday-Thursday beginning July 1. Monday, July 5 will be a holiday. Summer school will resume on Tuesday, July 6.
The U. S. Department of Education named Clark-Shaw Magnet a Blue Ribbon School for 2007 and 2015. This is one of the most prestigious education awards in the country. It honors schools for doing an exceptional job at closing the achievement gap.

The schools that are named Blue Ribbon Schools are selected based on one of two criteria: 1)Schools with at least 40 percent of their students from disadvantaged backgrounds that dramatically improve student performance to high levels on states tests; and 2) Schools whose students, regardless of background achieve in the top 10 percent of their state on state tests.

According to the National Blue Ribbon Schools website, "The National Blue Ribbon Schools Program recognizes public and private elementary, middle, and high schools based on their overall academic excellence or their progress in closing achievement gaps among student subgroups."