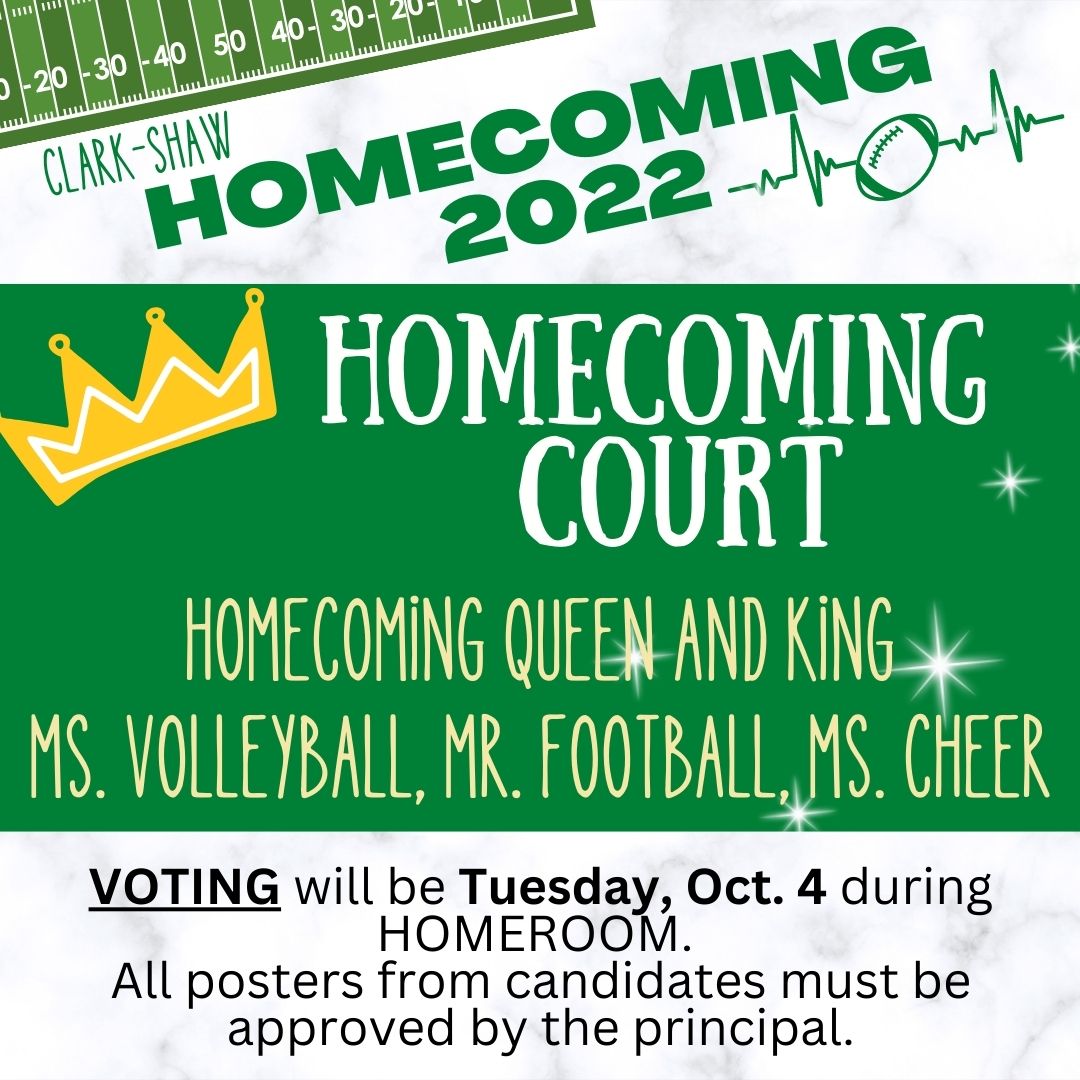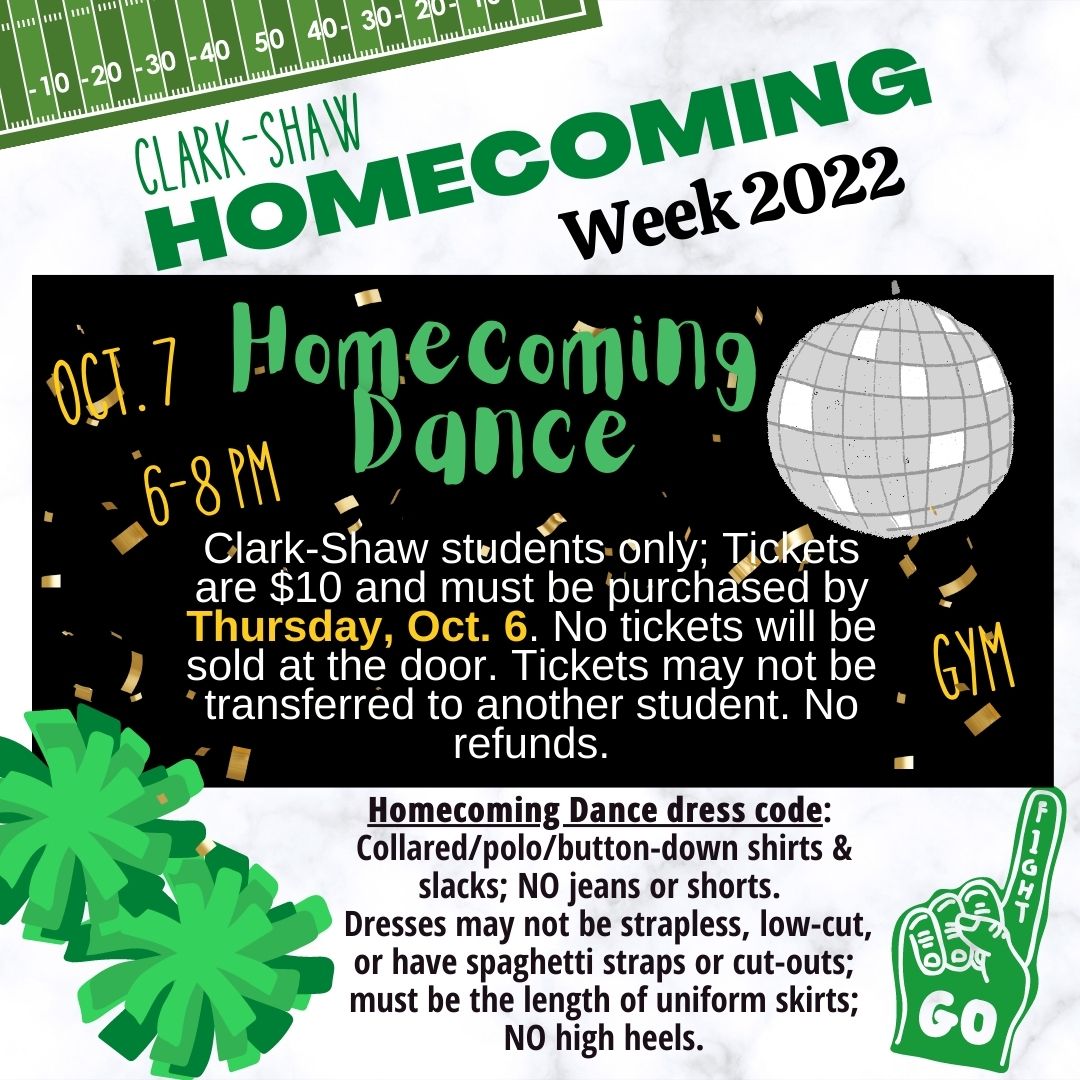 Homecoming Week October 3 - 7, 2022
For Homecoming Spirit Week activities, students must be in compliance with the uniform policy. Please note that school uniform pants or skirts and school uniform shoes MUST be worn on all days except Thursday. Throwback Thursday is the ONLY day during Homecoming Week that students do not have to wear uniform pants or skirts. Instead, students can dress in a decade outfit, but no shorts, ripped or torn clothing, tank tops, spaghetti straps, or revealing/inappropriate items should be worn.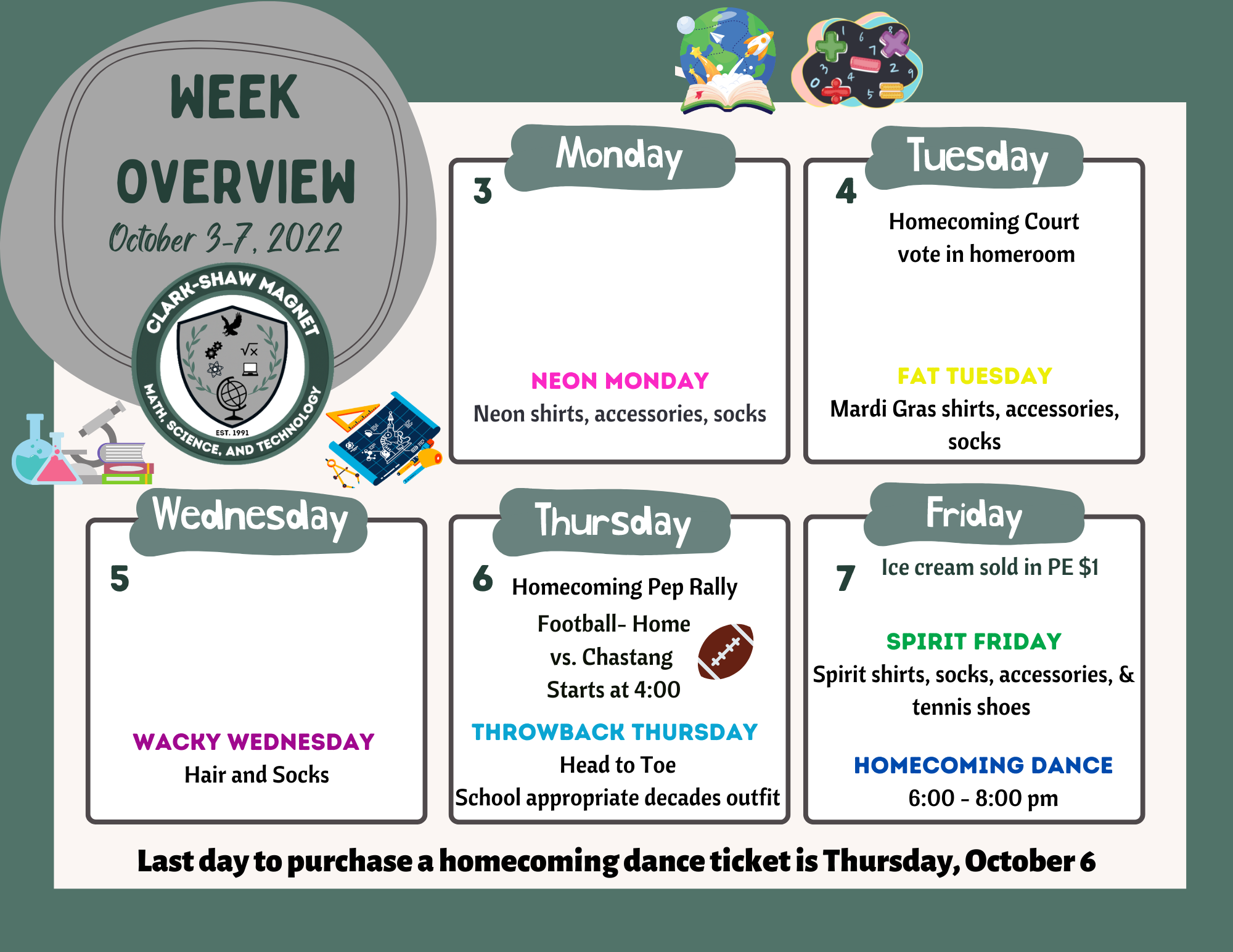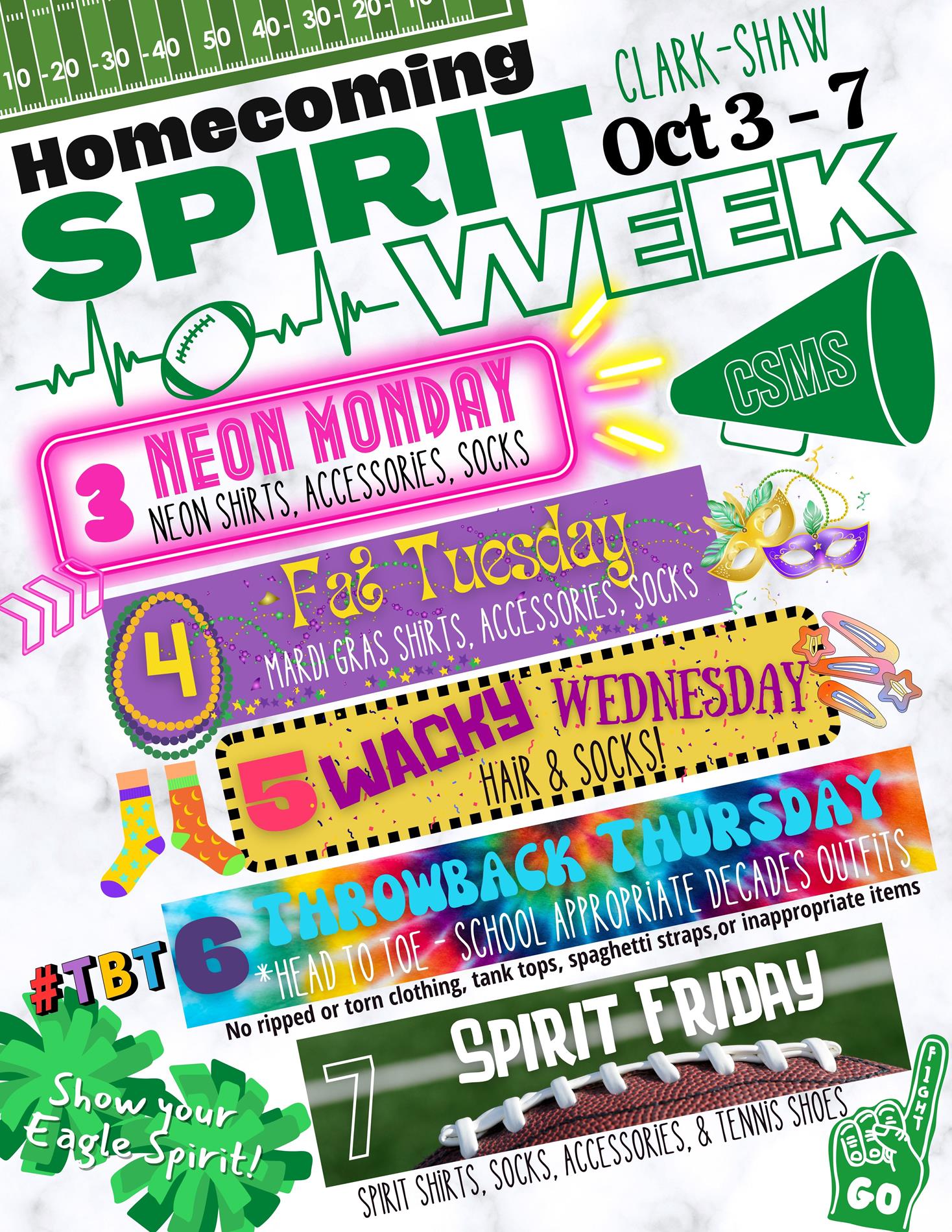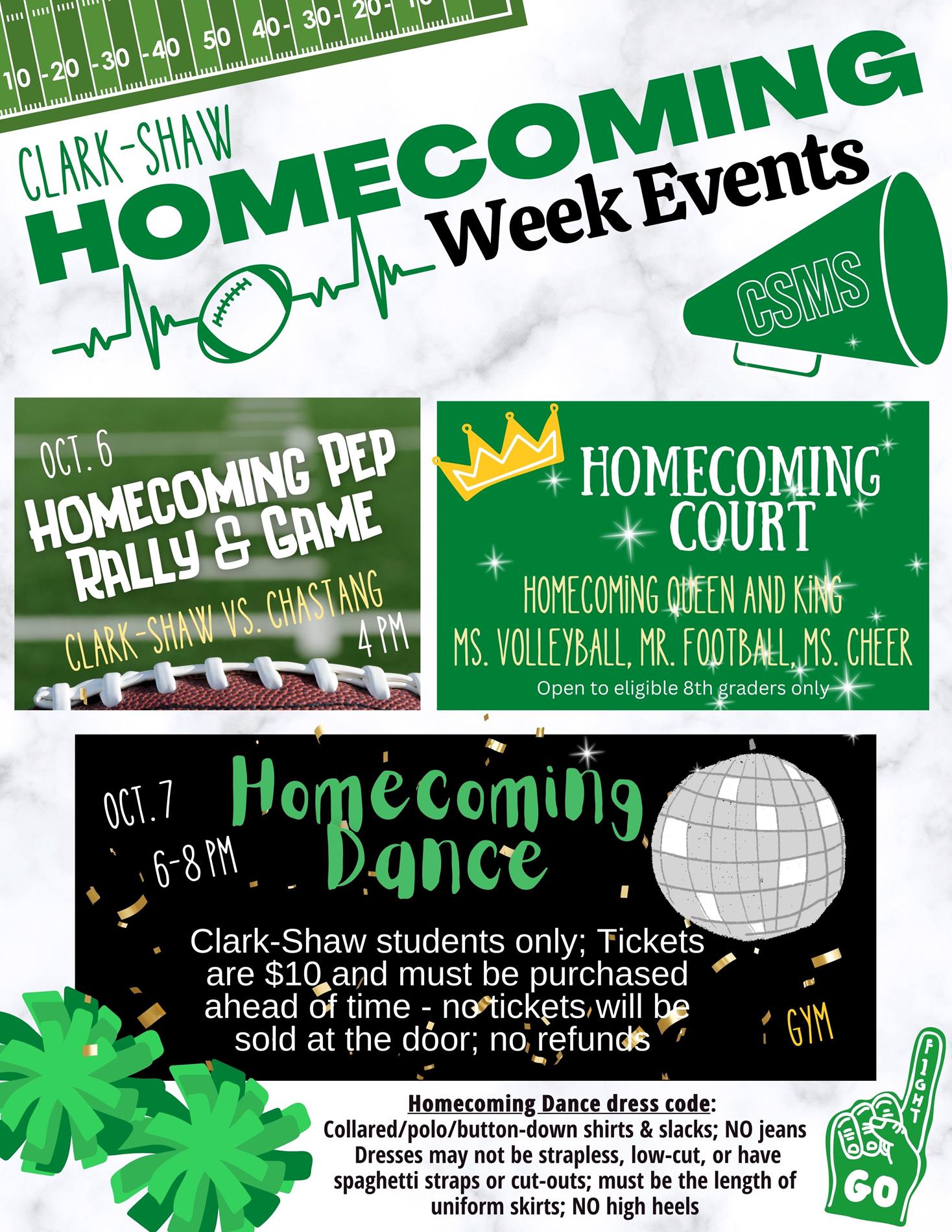 MISSION:
As a school of choice, our mission at Clark-Shaw Magnet School is to develop students into globally aware and productive citizens who excel academically and are responsible, courteous, life-long learners. This will be accomplished by providing a challenging curriculum in a safe and nurturing environment.
Student Carpool Procedures
Parent Carpool Procedures