Clark-Shaw Registration Information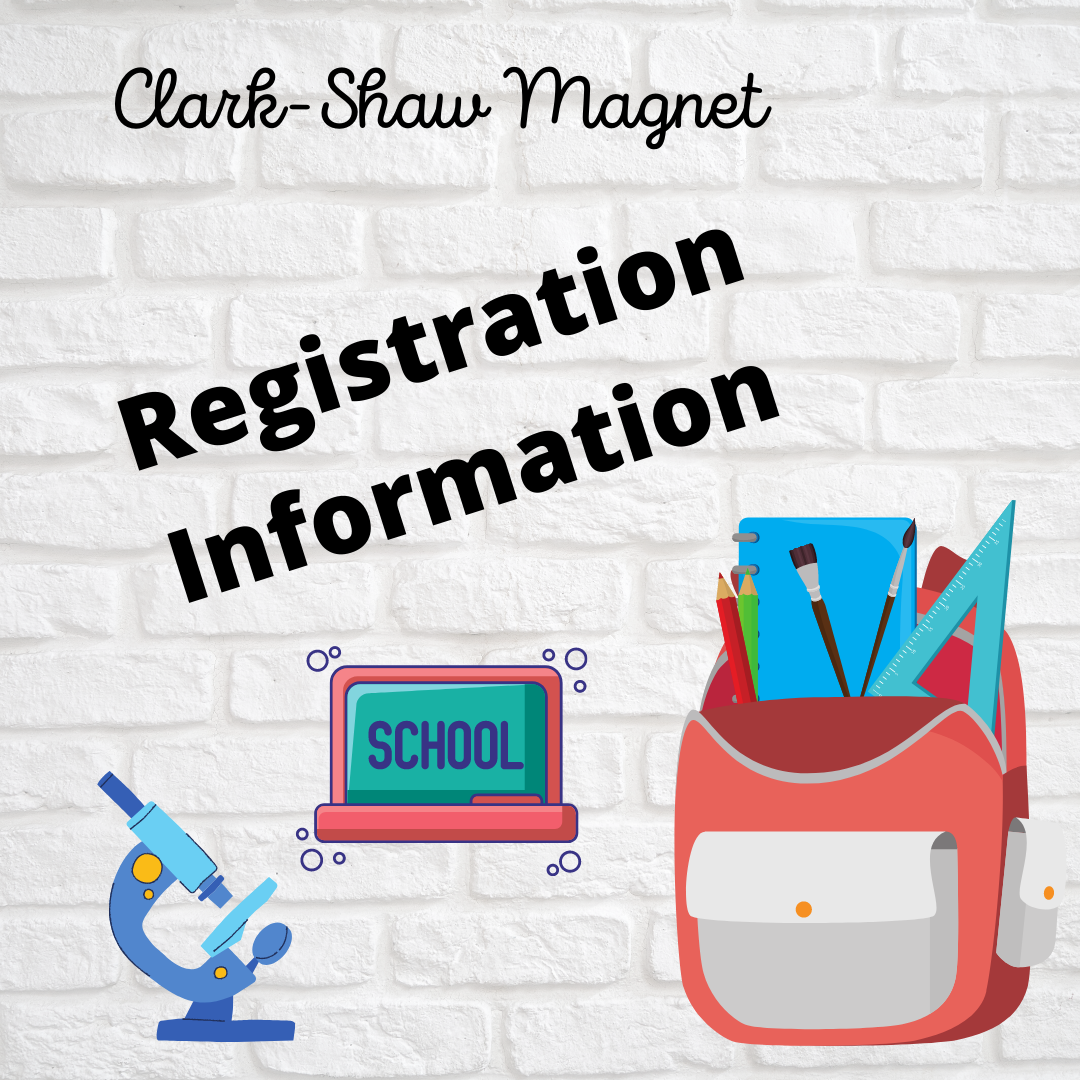 ---
Important Dates for Registration at Clark-Shaw Magnet School for the
2021-2022 School Year
Everyone must complete online EZ registration.
Face to Face registration is required for all new students (incoming 6th graders).
Returning students may come to face-to-face registration, pay fees online, mail in a check with this form or drop off this form and payment in the dropbox in front of the school.



What to bring to Registration if you are a new student to Clark-Shaw (all incoming 6th Graders)?
*Final Report Card
*A copy of Parent photo ID
*Two proofs of residence (Mortgage or lease and current utility bill)
*Updated immunization record
*Copy of student's birth certificate
*Student's social security card

These documents may also be emailed to the registrar at the following email address: clarkregistration@mcpss.com. Please indicate on the email the student's name, the student's grade, and the parent's name.
Clark-Shaw 2020-2021 School Fee List
Clark-Shaw Club 180 Registration Form
Clark-Shaw Supply List
Clark-Shaw Uniform Information
Online Fee Payment Directions