Clark-Shaw Magnet School Recognized by Council of Leaders in Alabama Schools (CLAS) as a School of Distinction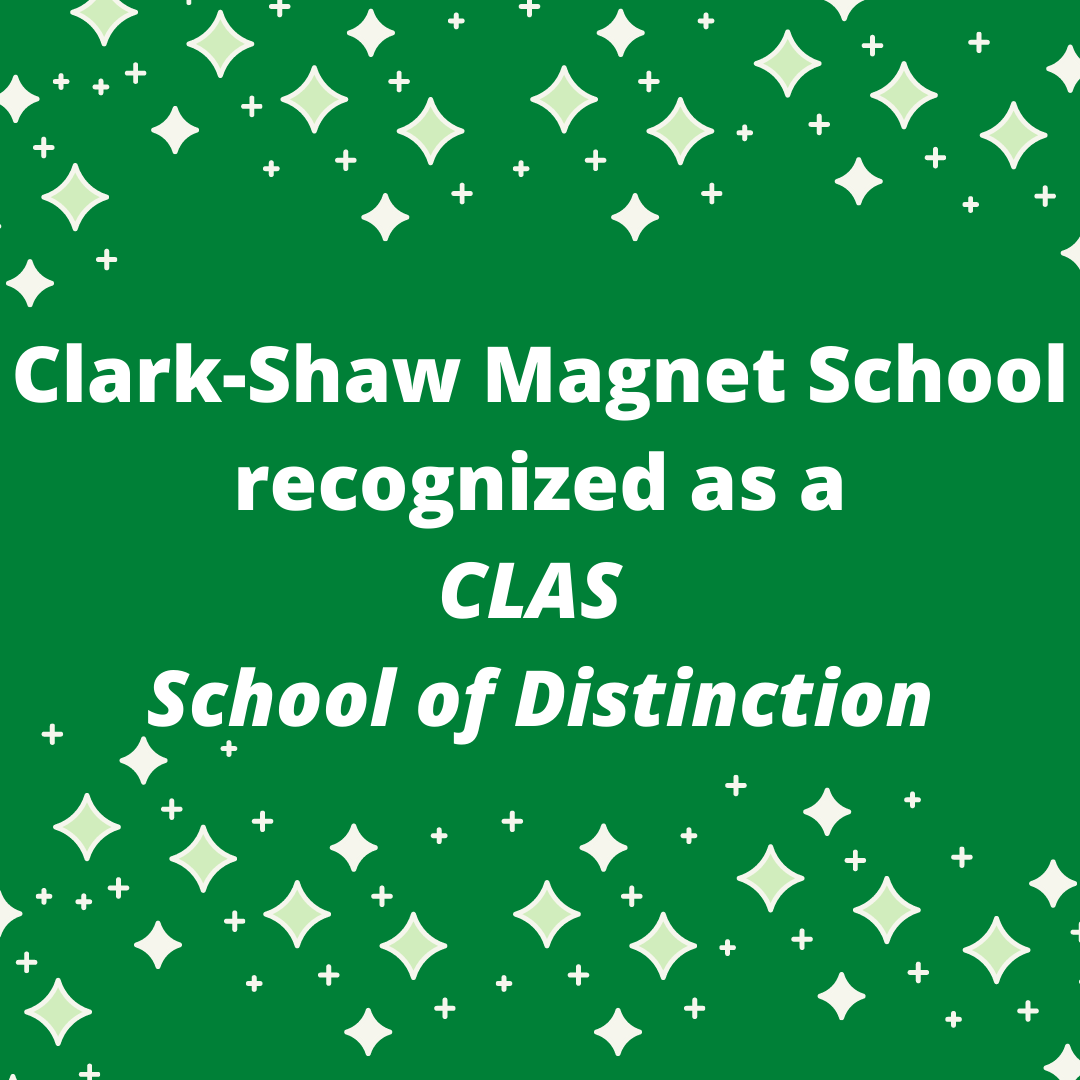 ---
Clark-Shaw Recognized as a CLAS School of Distinction
The Council for Leaders in Alabama Schools (CLAS) has announced that Clark-Shaw Magnet School is one of 5 schools in the Mobile County Public School System (MCPSS) to be named as a CLAS School of Distinction. Clark-Shaw is being recognized for its STEM (Science Technology Engineering and Math) focus and will be nominated for the designation of a CLAS Banner School.
Clark-Shaw Magnet School of Science, Math and Technology has been a leader in the Mobile County Public School System for over 20 years. We are a twice-recognized U.S. Department of Education Blue Ribbon School and an Alabama Bicentennial School of Excellence. In 2019, we became the first and only school in MCPSS to achieve school-wide Cognia STEM certification. We are the first public middle school south of Talladega to receive this prestigious accreditation. On the latest Alabama Department of Education State Report Card, Clark-Shaw received a grade of A/99% for the second year in a row. With this score, it is the highest-rated secondary school in all counties surrounding Mobile.
At Clark-Shaw Magnet School, students experience an inquiry-based environment that incorporates authentic learning relevant to the real world. They work both independently and collaboratively to identify interdisciplinary problems, develop creative solutions, use technology and research, and to think critically. These connections occur through our school-wide Science Fair, STEM and Project Lead the Way (PLTW) classes, Robotics Club, and other engaging opportunities which incorporate a design mind-set and rich exposure to science, technology, engineering and math (STEM) content and principles.